At St. Mary's CE Primary School we want children to enjoy reading, develop a love of books and develop the skills needed to read fluently, with both understanding and confidence. 
We believe that reading is an important life skill and we are dedicated to helping pupils become lifelong readers.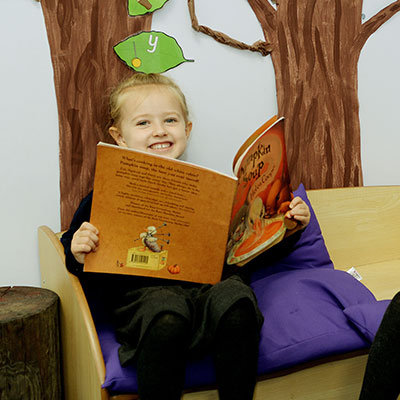 Phonics
We follow the Bug Club Phonics DfE approved phonics programme to ensure consistency across the school. Bug Club Phonics uses the systematic synthetic phonics approach and is shown to give the best foundation in reading for all children regardless of social and economic background.
Children are assessed throughout the year to ensure they are making progress and are on the correct phase. Teachers use these assessments to identify gaps and misconceptions and provide timely intervention to ensure they keep up.
Children are encouraged to read at home using the Bug Club Phonics books and the online interactive games. Books are given to match their phonological understanding for them to apply their learning with the aim of becoming successful, confident and fluent readers. 
To login to Bug Club, please click on the Phonics Bug.
School Code: akhj